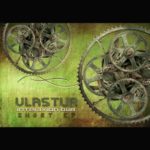 Sometimes the downloads don't work, we hope to fix it quickly, sorry
Vlastur started his journey into music as a Bass player. Back in the mid-80's, he was a founding member of the Cohash Funk, an underground funky Athenian group. In 1998 alongside Frequency Freak, fellow Cohash funk guitarist and Spiris, a dubby drummer, formed "Apeuthias Syndesi" now known as Direct Connection, a dub experimental laboratory. They released "Dub Infection" in 2007. Even though he started as a Bassist in Direct Connection, he was the main FX Sound Engineer of the band.
In the meanwhile he was also working as a session musician with various artists and bands. In 2004 he teamed up with Palyrria an ethnic-electronica band and in 2005 recorded "Methexy" with them and has played in many of their gigs.
The (InterAxion Dub) project is the first fully length work of Vlastur. Influenced by all his beloved sounds from Dub to Dubstep trough Psy, Ambient, Drum n' Bass and Traditional Mediterranean sounds !
Vlastur MegaDrop is the live project of him. He performs his material with the help of 2 skilled musicians. Dark Elf (Synth, Fx, and Mixing/Master) and Spyro. K (Drums and Rythms)
Vlastur believes that the sound evolves constantly while the vibe remains the same, from Rock n' Roll to Punk and from Dub to Psy.
acheter l'album complet sur Psyshop