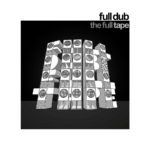 Sometimes the downloads don't work, we hope to fix it quickly, sorry
Le 9 janvier 2012 sortait "Potentiodub", le premier opus de Full Dub. 5 ans, 6 Eps et 2 albums plus tard le producteur Dijonnais est devenu une référence en matière de french dub.
"The Full Tape" rassemble en 1h le meilleur de son imposante discographie.
To celebrate the 5th anniversary of Full Dub carreer, here's a mixtape of the best of his huge discography.
Full Dub – The Full Tape (2017)
ODGP177
Artwork by Dizziness Design